About me
Hi! my name is kris.
My birthday is September 25th 1989.
I am Polish, genderfluid, and happily married.
I've been using the internet since 1998 and have a great love for early web.
The thing I'm most into is THE iDOLM@STER! I've spent the most time with the original 765pro members but I love most of the spinoffs!
In terms of media, I also really like Touhou Project, MOTHER, JoJo's Bizarre Adventure, 07th Expansion, Mario, Pokemon, and other things!
My miscellaneous interests include animals, vintage items and media, true crime, architecture, and digital art.
I try to live life one day at a time and don't want much out of it besides being able to spend it with the one I love.
Thank you for visiting!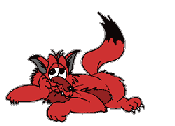 Back to Index